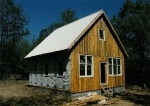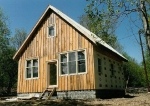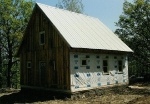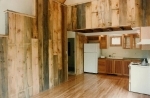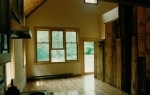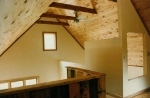 A Cottage for Rita (all images)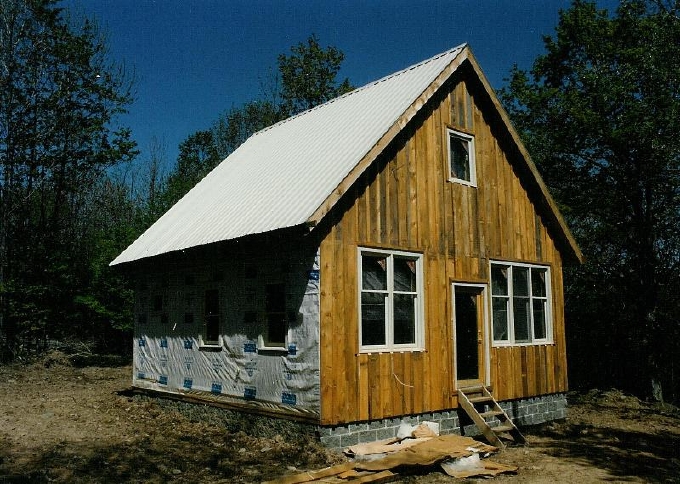 This is the south-facing facade, complete with the board and batten siding. The two windows look into the Master Bedroom, while the three look into the Living Room. The foundation of the cottage is simple split-faced concrete block. It sits directly on a rock slab.
Click on a thumbnail to see a larger image, click the project name or large image to see more details on the project.