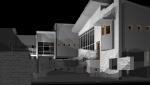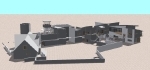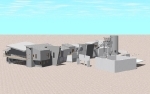 The Slammer: Cellblock B (all images)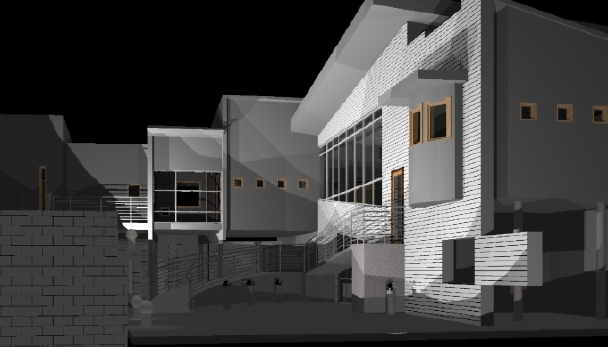 Ray-traced computer image, looking into the play court from the west, at night. These lights were not installed in the final project, and the colors of the final product were much brighter and more vibrant. The portion of the clapboard that looks like it has slid out of the wall was not built.
Click on a thumbnail to see a larger image, click the project name or large image to see more details on the project.