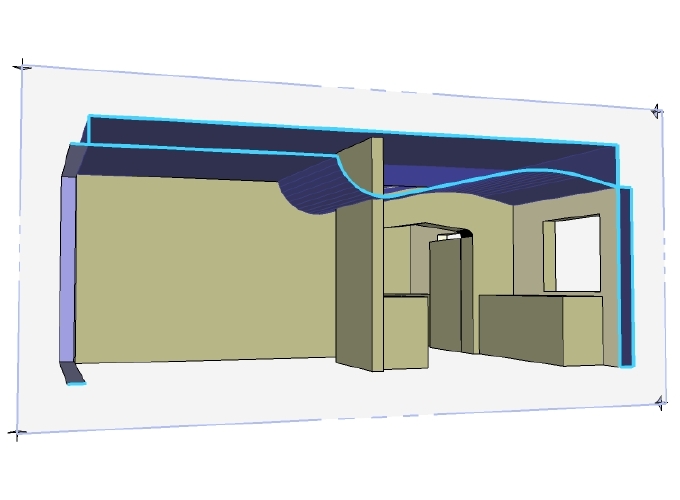 -- no imgname provided to thmTag --> -- no imgname provided to thmTag -->
Click on an image to go to the gallery.
Chicago Row House
Chicago, IL
June 2001
This was only a small sketch project of a single possibility. A home owner in Chicago had seen our work in Las Vegas and was curious what sort of change could be made in her pre-war Chicago-area townhouse on an extremely tight budget. We discussed how one of the least expensive, but most dramatic changes to make to a space was with a manipulation of the ceiling plane (see also: Attorney Interior).
She spent most of her time in the kitchen, especially in the mornings before work. An undulation which was tied to the geometry of the existing space (and large opening into the next room) enlivened the kitchen and would change as the light changed in the morning. By continuing this curve into the dining room we drew a connection between the two spaces.
Although the sketches and explanations were enthusiastically received, the client sold the house in the following months.