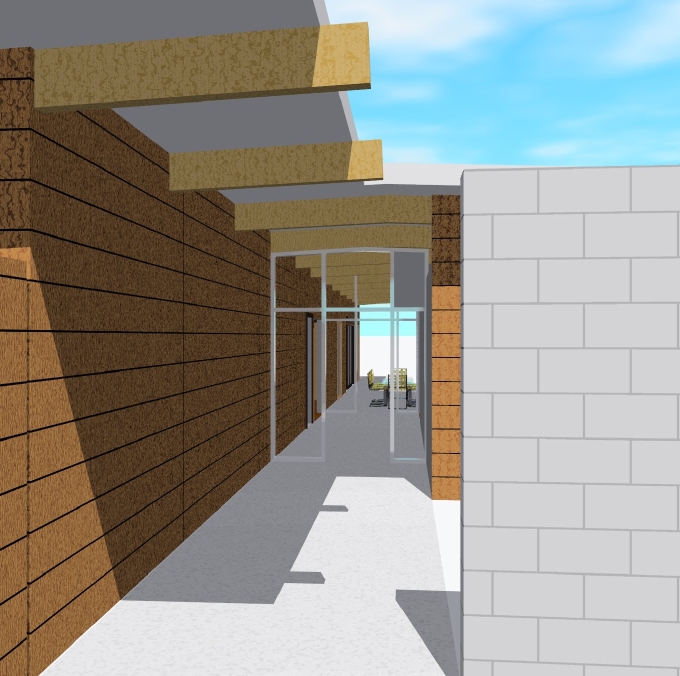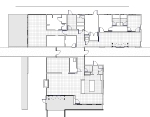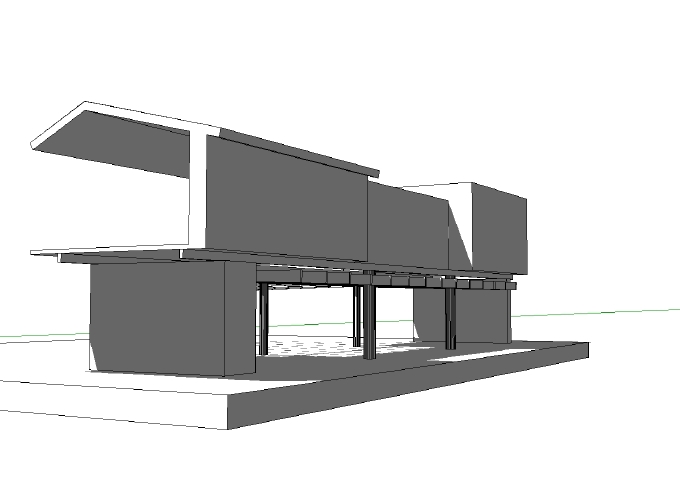 Click on an image to go to the gallery.
Canyon
Beverly Hills, CA
May 2002 to October 2002
Sited on a flat two acre lot in Beverly Hills Post Office, the existing house was two thousand square feet. The roof structure was interesting, but the plan was a mess: there had been too many renovations of a plan which was probably not clear enough to begin with.
We ran the exterior siding into the interior, creating a series of clearly identifiable volumes which the circulation and public spaces slid between.
A number of iterations, present to the client in computer renderings and drawings, saw us scale the design back from a complete gutting and second story to a more sensitive re-skinning and re-use of most of the spaces. The final design showed real promise as a minimalist essay on a family residence. The clear definition of the northern bar of private spaces was legible throughout, and certainly was not in the original house.
Ultimately the house, for a television actress and her novelist husband, was not built. The couple sold the lot and moved to a more modest location in the Valley.
Click on an image to go to the gallery.