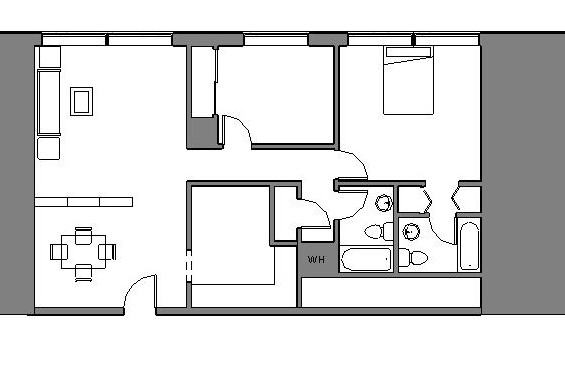 -- no imgname provided to thmTag --> -- no imgname provided to thmTag -->
Click on an image to go to the gallery.
Forum Condo
Scranton, PA
December 2005
We were asked to help with the interior design of a design oriented client for his new condo. The existing condo was painted a painful beige throughout including the ceilings. The owner wanted liven it up with some color while also make some elegant spaces for entertaining.
We were also asked to provide input for the space planning in the dining / living area and the master bedroom area. The living area presented several challenges as it the large area you first enter in the home. We suggested several ways to split up the space into a cozy living and dining area while still being able to feel part of the larger overall space.