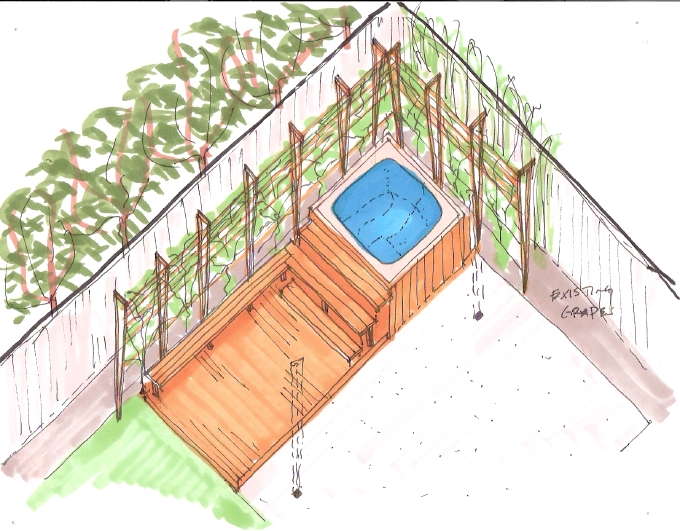 -- no imgname provided to thmTag --> -- no imgname provided to thmTag -->
Click on an image to go to the gallery.
Los Alamos Hot Tub and Deck
Los Alamos, CA
June 2005
This project is in the heart of the central California wine country. Certain grapes thrive here because of the long sunny days coupled with the cool foggy nights. The day time temperatures are also moderated by the foggy mornings, but that also makes it ideal for outdoor living. This project was driven by expanding the outdoor living for the house on a very shady site in Los Alamos. The owners love hot tubs and the cool foggy nights made one a must here.
We choose the nestle the hot tub in the corner of the back shady yard. The location gave them star viewing from the tub, but also great privacy. Adjacent to it is a small deck with an outdoor shower that works well with the hot tub. Wrapping the deck and hot tub, making another layer of privacy is a grape trellis. The owners had planted some of local grape stock when they bought the property two years ago.